STEIGER® Specially Designed Models
RUTHMANN has designed, manufactured and distributed aerial platforms under the world famous STEIGER ® brand name for over 55 years. Our large selection of specially designed models, have helped us become a market leader. We'll fulfil your wishes and turn your ideas into reality.  Let us know how we can help you.
For more information on 4 x 4 STEIGER ® 's can be found inour special brochure.
To download simply click on the image to the right.
STEIGER ® T275
mounted onto a 7.5 t FWD chassis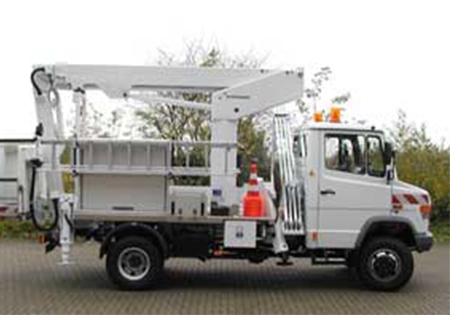 STEIGER ® SPECIALLY DESIGNED MODELS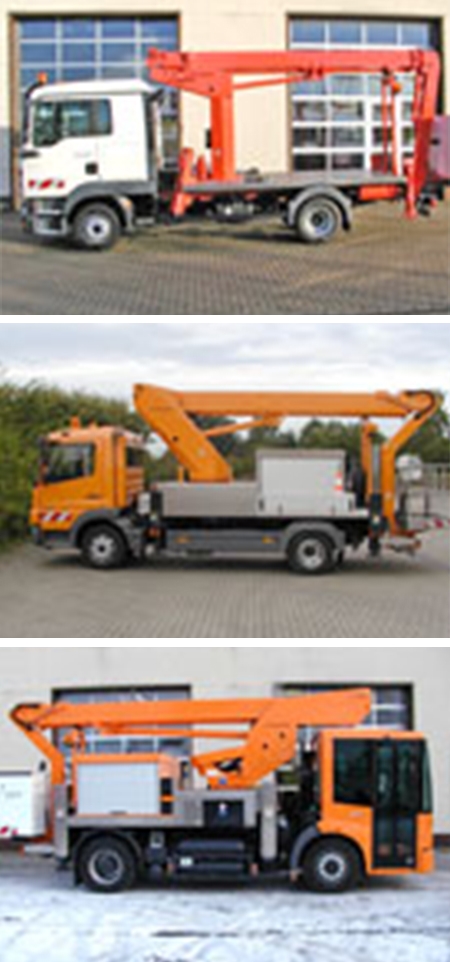 A STEIGER ® mounted onto a vehicle with a long driver's cab (crew cab) is suitable for installation crews, since it eliminates the need for additional accompanying vehicles.
Regardless of your individual loading area/box construction requirements and regardless of which RUTHMANNSTEIGER ® model you choose, we'll create the most suitable platform for you.
A STEIGER ® mounted onto an "Econic" chassis has a definite advantage, in that it allows easy and comfortable vehicle access. Combined with the natural gas powered option, it's the ideal aerial platform for power companies and communities.
STEIGER ® T 380 with airline equipment
Ultra-modern aerial platform access technology is required in order to repair, care and maintain today's modern aircraft, including the A380. The work needs to be carried out in a safe, fast and cost-effective manner. Only the RUTHMANNSTEIGER ®  T 380 AE (airline equipment) is able to fulfil all these requirements.