After exciting months of development, the time has finally come: The working platform manufacturer RUTHMANN is presenting its BLUELIFT ST 31 at the Platformers' Days in Karlsruhe.
The new rubber-tracked working platform BLUELIFT achieves 31 meters working height and sensational 18 meters lateral outreach with 100 kg basket load and 14 meters with the maximum basket load of 400 kg. It disposes of a basket boom and a modern, completely reviewed control system.  
The new BLUELIFT ST 31 now also features the proven STEIGER® technology from the premium segment. In this way, RUTHMANN has taken the well-proven boom and telescope system of the STEIGER® T 330 and combined it with the performant rubber-tracked chassis.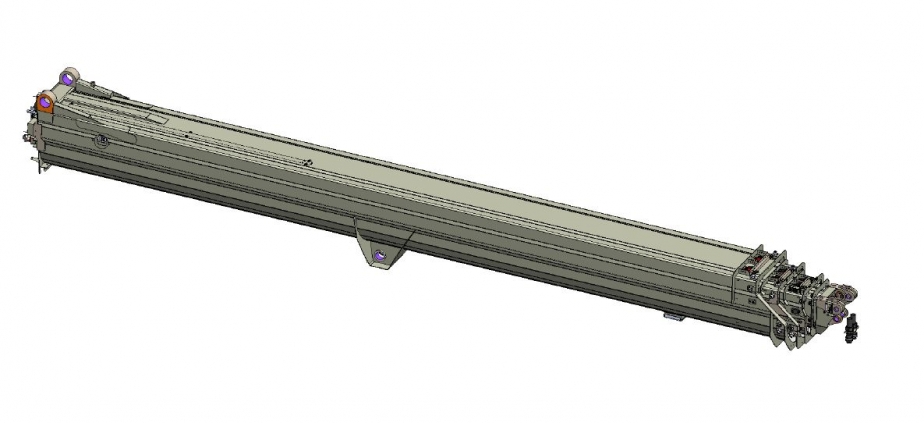 With its width of 1.14 meters and its height of 1.99 meters, the BLUELIFT ST 31 is extremely compact and goes through very narrow openings. The widenable rubber-tracked chassis can hydraulically be extended to a width of 1.62 m what ensures high stability on terrain.  
The BLUELIFT ST 31 is 7.46 meters long without basket and 7.80 meters with basket.

Universally utilisable
The variable asymmetric stabilisation with a jack lift of 1.35 meters enables diverse applications also on steep terrain, stairs or podiums. The jacks can be adapted in several positions to the conditions of use in order to also be able to work in confined spaces. The stabilisation range amounts to 3.34 x 8.26 meters in the narrowest position and 6.15 x 5.78 meters in the widest one.
The new BLUELIFT ST 31 is driven by means of a powerful diesel engine or optionally by means of a 230 V electric engine.
Plenty of space
For the commercial launch, two basket versions in aluminium are available which can be exchanged by one person alone in a few minutes thanks to the quick locks.
The small standard basket measures 1.30 x 0.70 meters, the larger one 1.80 x 0.80 meters – both are respectively 1.10 meters high and disposes of a central access.
The BLUELIFT ST 31 lifts maximum 400 kg in the working basket – the full working height of 31 meters is achieved with 320 kg basket load. The working basked can be rotated by 180°. In transport position, different basket positions are also available in order to always achieve the optimum passage width in each case. 
Optimum control panel
The new, highly optimised BLUELIFT control panel is used for the first time on the ST 31. With the new large colour display, it offers the operation a complete overview of all relevant operating data. The control elements have also been reviewed and now offer the operator sensitive and precise basket control. The failure safety has also further been optimised.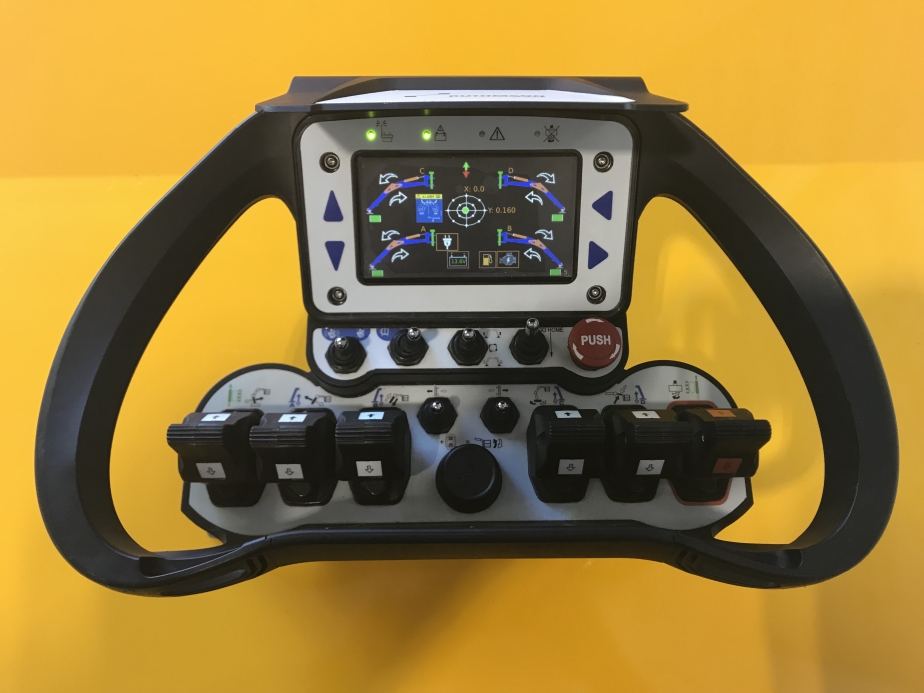 Individual demonstration
Anyone who missed the BLUELIFT ST 31 on the Platformers' Days can make an individual appointment for a demonstration at www.ruthmann.de/st31.